I've got a relatively long commute to work each morning, and listening to the radio just isn't fun for me anymore. Music stations seem to play the same songs over and over again and sports radio is full of endless drivel and loudmouth know-nothings. I don't have enough time in the day to spend it listening to things I don't enjoy.
Instead, I listen to podcasts; professionally-produced radio stories covering a wide range of topics. There are countless lists out there detailing the best programming and software development podcasts, so I'm not going to get into that topic in this post. Instead, I wanted to try to find the best non-programming podcasts that software developers like myself will probably still enjoy.
Most of these shows are nerdy to a degree; some are long and some are short. But all of them tell stories, stories which can be powerfully human and surprisingly strange. I personally am a subscriber to every show in this list. If you have a long commute, or just need something to listen to other than mind-numbing pop songs or sports blathering while doing yard work or cleaning your home, check out these podcasts.
99% Invisible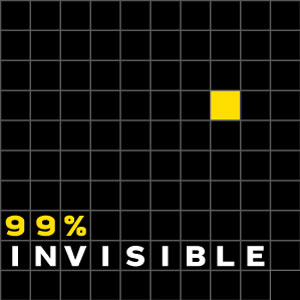 Ostensibly a podcast about design and its impact on our everyday life, 99% Invisible has evolved into something greater. Host Roman Mars and team chase down some of the oddest and most moving stories in this little world we all share. From a telephone booth that became a sort of obsession to the odd coins the U.S. military uses as signs of appreciation to a perpetually unfinished cathedral in Spain, the show spans the gamut of topics at the intersection of design, history, and human behavior. Mars's soothing baritone and the short length (many episodes are 30 minutes or less) make 99% Invisible one of the most satisfying podcasts around.
Radiolab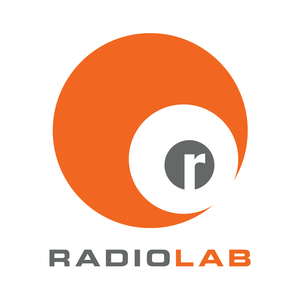 The science podcast Radiolab often finds itself at the intersection of cutting-edge research and philosophy. The show is very interested in the big ideas and problems humanity faces, such as what happens when people are dying and you can only save some of them or the difference between the official story about and the experiences of the people who survived a mass shooting at a mall. Hosts Jad Abumrad and Robert Krulwich and their staff of intrepid producers explore wide-ranging topics, from gene manipulation to the experiences of a group of Nazis at a prisoner-of-war camp. If you enjoy hearing stories about big ideas and the science behind them, Radiolab might be just what you need.
Brains On!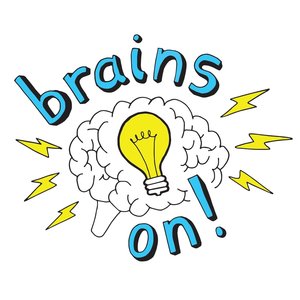 Do you have children? Want a fun way to get them interested in science and technology? Brains On! is perfect for you to listen to together! Host Molly Bloom and a revolving cast of kids interview physicists, geologists, engineers and others to learn about the science that makes our world go round and our minds go "wow!". From how tectonic plates shift and cause earthquakes to why volcanoes erupt to an entire series covering electricity and how we use it, this science podcast for kids has more than a few things adults will enjoy. They even release very amusing competition episodes, such as a particularly good one where the production team debates whether fire or lasers are cooler. If you have science-minded kids and need to quench their thirst for learning, check out Brains On!
Reply All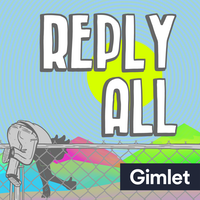 Similarly to 99% Invisible and design, Reply All is a show about the Internet that achieves a much wider scope. Of the podcasts in this list, Reply All tends to have the weirdest and most diverse set of stories, reflecting the diversity of the Internet and the people who inhabit it. These stories range from trying to unlock your inner self by taking tiny doses of LSD to a crazy investigation involving trick-performing rats and going viral to a trip to India to track down a telephone scammer which winds up being far more interesting than it has any right to be. Unlike other podcasts on this list, Reply All often uses multiple segments in a single episode, including a recurring segment called "Yes Yes No" in which internet-savvy hosts Alex Goldman and P.J. Vogt attempt to explain some random piece of Internet esoterica to their boss. Yes, it is as hilarious as it sounds. Reply All tells stories about the Internet, but it's also about the silly humans that inhabit the Web, and all the weirdness they produce.
Planet Money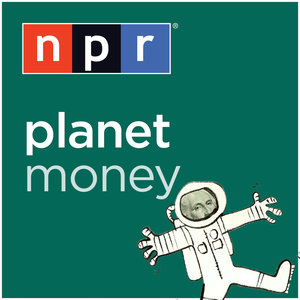 The ridiculously informative Planet Money from National Public Radio (NPR) covers economic subjects in short, punchy, usually-20-minutes-or-less episodes that come out three times a week. Topics on this show include the economics of running a food bank, the Kansas tax experiment where the governor dramatically cut taxes in order to "get the government out of the way" of economic prosperity (guess how that turned out), and a decades-long feud involving two handbell companies and how they eventually made peace. With over 800 episodes produced, this is one of the most prolific podcasts available, so there's sure to be at least a few that pique your curiosity.
The Allusionist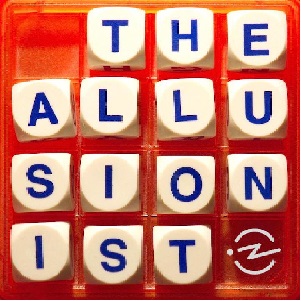 Word nerds unite! Another stellar podcast from Radiotopia, The Allusionist turns the sharp wit of host Helen Zaltzman onto the history and construction of language, and it is a TON more fun than that sounds. From the relationship of technobabble to actual science to why it's so difficult for novelists to write about sex without sounding icky to the history of a truly awful swear word, if it has to do with language, The Allusionist has it covered and then some. She even includes a randomly-selected Word of the Day on each episode; try to use them in an email. Go on, I dare you. If you like dry humor and are interested in words and language, even a tiny bit, give this podcast a listen.
Ask Me Another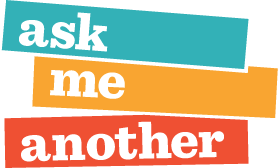 Sometimes we just need a break from news and learning. The NPR quiz show Ask Me Another provides exactly that kind of break. Host Ophira Eisenberg and musician Jonathan Coulton play trivia games with a group of contestants, whittling that group down until one remains and is declared the overall winner. Games include "This, That, or the Other" in which contestants are asked to decide which of three categories something belongs in (for example, is "Quark" a cheese, a dance move, or a character from Moby-Dick?) and "Wisdom of the Crowd" in which contestants must pick whether Coulton's guess to a question or the audience's average guess is more correct. This show is incredibly nerdy, full of bad puns, word games, and ridiculous trivia. You'll groan, then laugh, then sigh. In short, Ask Me Another is a geek's dream game show.
Hardcore History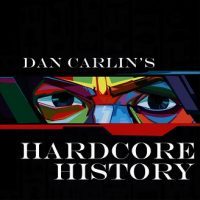 Hardcore History is a master class in storytelling and atmosphere courtesy of host Dan Carlin. The self-proclaimed "fan of history" takes us on deep dives through some of the greatest events in our past, from the Russian front during World War II to the expansion, conquest, and eventual dissolution of the Mongol Empire. It would be more appropriate to call Hardcore History not a podcast but a series of audiobooks; episodes are often 4+ hours long and are released months apart, but they are worth the wait. Each episode is a finely crafted story of history's biggest events, from the Punic Wars to the Atomic Bomb. If you enjoy history even a little bit, Hardcore History will be well worth your time.
Please Donate!
Seven of the shows on this list rely on listener donations to keep up production. If you enjoy these shows, please consider making a donation!
For 99% Invisible and The Allusionist, donate to Radiotopia.
For Radiolab, donate to WNYC.
For Brains On!, donate to American Public Media.
For Planet Money and Ask Me Another, donate to your local NPR station.
For Hardcore History, donate at Dan Carlin's site.
Got Any More?
If you listen to other podcasts that developers and tech-minded people will enjoy (even if they are explicitly about code or software development) tell everyone about them in the comments below! I'd always love to pick up some new shows to listen to during rush hour.
Here's to making all of our commutes, yardwork, and house cleaning a little more enjoyable.
Happy Listening!